Intelligent Medical Objects
IMO provides the most widely accepted medical terminology solution for the development, management, and licensing of medical vocabularies and software applications at healthcare organizations worldwide. IMO's terminology database is used by more than 2,500 hospitals and 350,000 physicians daily, and this trusted terminology platform supports innovations by provider systems. IMO's medical vocabulary and mapping products effectively capture clinical intent and help EHRs preserve and communicate this across the entire spectrum of care. This accelerates workflow and increases clinician utilization and satisfaction. The accuracy of IMO's interface terminology was found to be 'nearly perfect' by an independent study published by the Centers for Disease Control.
---
Besler Consulting
For over 25 years, BESLER has helped hospitals enhance and protect their Medicare revenue. BESLER's deep domain experience in revenue cycle, reimbursement, compliance and software development has resulted in more than $2 billion of additional revenue for our clients.
---
Newport Credentialing Solutions
Newport Credentialing Solutions is the nation's premier provider of cloud based software and IT enabled services dedicated to the credentialing life cycle. Newport provides cloud based workflow, analytics, and business intelligence credentialing software and IT enabled credentialing services to some of the largest academic medical centers, health systems, and multi-specialty group practices in the United States. Newport helps clients "Take Control" of their credentialing life cycle by streamlining operations, reducing credentialing related denials, and generating more cash for their organization.
---
Entrada
Headquartered in Nashville, TN, Entrada believes physicians succeed when given the freedom to dictate on their own terms and develops unique voice solutions designed for any workflow. Entrada empowers physicians with the ability to dictate anytime and anywhere, improving their efficiency with the EHR system while enabling them to leave the office with their last patient. For clinics and hospitals, Entrada helps improve documentation turnaround time, encounter close rate, and other key performance metrics for successfully adopting an EHR system.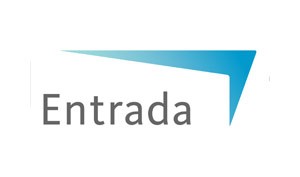 ---
athenahealth
athenahealth is a leading provider of cloud-based services for electronic health records (EHR), revenue cycle management and medical billing, patient engagement, care coordination, and population health management, as well as Epocrates and other point-of-care mobile apps. We connect care and drive meaningful, measurable results for more than 59,000 health care providers in medical practices and health systems nationwide. For more information, please visit www.athenahealth.com.